Colorado football: Early Signing Period tracker and updates for the Buffs 2023 class
With Deion Sanders new regime taking over the Colorado football program, we may see some interesting things happen during the 2022 Early Signing Period.
The 2022 Early Signing Period is here, and for the next three days, new head coach Deion Sanders has an opportunity to make a slash for the Buffaloes 2023 recruiting class. Sanders has already begun pillaging the transfer portal, but getting high school recruits to sign on the dotted line will be of utmost importance to rebuild the Buffs program.
Let's see if Coach Prime can make a big recruiting impact right away, as he's shown he's got the swagger to sway young men to his fold.
We'll be tracking what has already transpired and what is yet to come during the week. Bookmark and check back as we update as things happen. All rankings are per 247 Sports composite.
Updated 1:45 pm ET
Colorado football 2023 signed commits
Dylan Edwards: 4-Star RB, Derby, KS
Morgan Pearson: 3-Star LB, Ardmore, OK
Taje McCoy: 3-Star DE, Oklahoma City, OK
Carter Stoutmire: 3-Star CB, Plano, TX
Jacob Page: 3-Star WR, Murfreesboro, TN
Kofi Taylor-Barrocks: 3-Star LB, England
Asaad Waseem: 3-Star WR, Ocoee, FL
Hank Zilinskas: 3-Star IOL, Englewood, CO
Victory Johnson: 3-Star LB, San Diego, CA
Ryan Staub: 3-Star QB, Stevenson Ranch, CA
Isaiah Jatta: 3-Star DT, Ephraim, UT
Jordan Onovughe: 3-Star WR, Santa Ana, CA
Jack Wilty: IOL, Fort Dodge, IA
Jaden Milliner-Jones: 3-Star S, DeSoto, TX
Adam Hopkins: 4-Star WR, Thomasville, GA
Isaiah Hardge: 3 Star WR, Ft. Lauderdale, FL
Colorado football 2023 commits who flipped
Jordan Shaw: 3-Star CB, Downey, CA (Signed with Indiana)
Colorado football 2023 uncommitted targets
Chimdy Onoh
Adarius Redmond
Devin Hyatt
K'Vion Thunderbird
Chase Hendricks
Colorado football 2023 transfers
Travis Hunter: 5-Star CB/WR from Jackson State
Shedeur Sanders: 4-Star QB from Jackson State
Tyler Brown: 2-Star IOL from Jackson State
Landon Bebee: 3-Star IOL from Missouri State
Shane Cokes: DL from Dartmouth
Savion Washington: 3-Star OT from Kent State
Vonta Bentley: 3-Star LB from Clemson
Taijh Alston: 3-Star DE from WVU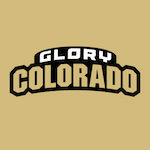 Want your voice heard? Join the Glory Colorado team!
Write for us!